Combined Trading Platform (CTP)
CTP Solves The Problem With Trading Nationally Or Internationally
COMBINED POWER
Powerful combination of tools around your trading needs including: Origin + Movement Certificates; Invoices; Packing Lists; Trade Docs; CRM; Stock Control; Bill of Materials; Logistics; Sales work flow and connections to others …
COST-EFFECTIVE
Labouring inefficiently with numerous unconnected systems, process and tools during trading, goes and hits your bottom line by at least 20% – imagine getting more than 20% revenues back by using CTP.
CLOUD ACCESS
Get secure access to your data from anywhere using any internet connected device, because we've locked it in the cloud for you, which means you can trade from anywhere in the world using multiple teams and locations.
COLLABORATIVE
Connections to accounting packages, logistic firms, customs declarations and multi-user support, gives you're the connected power of collaboration and makes your business trade faster, safer and efficient.
The Magnificent 7 Elements Of CTP
The Connected Benefits Of Having All Your Trading Needs In One Place
Murdering Your Business Inefficiency
Financial Benefits Of CTP (And Just Measuring Document Generation)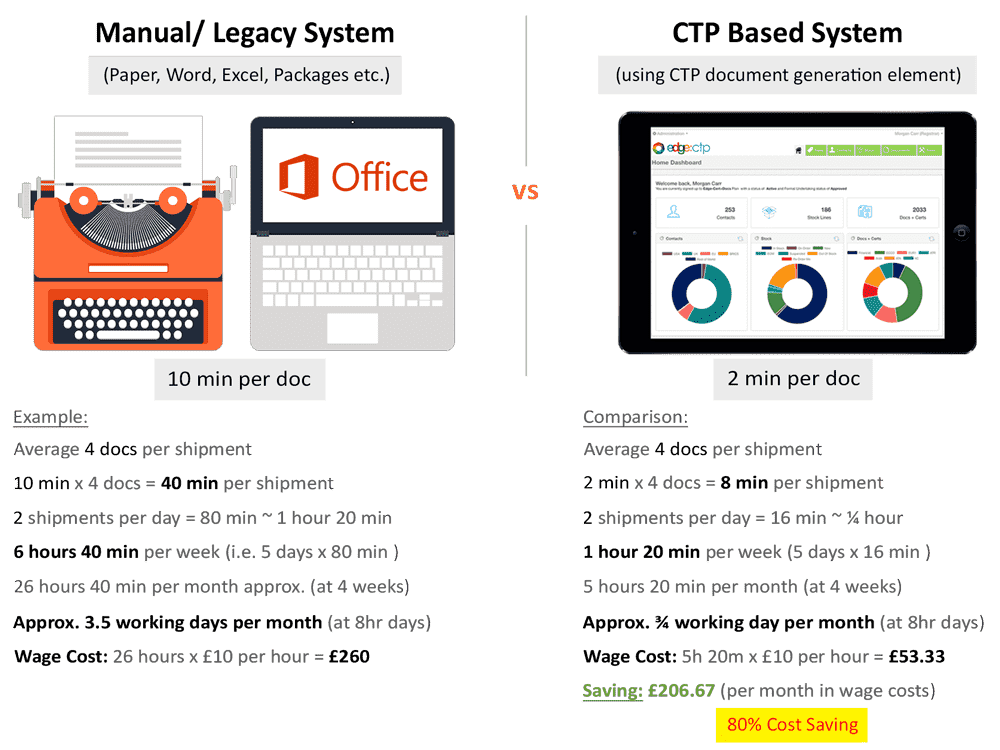 Our Customers Love Us
Don't Just Take Our Word For It, Read It From Them
We'd love To Hear From You!
Let Us Know About Your Specific Needs